I purchased the blog cross posting addon. But how do I 'connect' it to work?
I have hundreds of blog posts and I want to create forums for some of the popular blog posts, but there is no instruction on how to set it up?
Hi @superfly,
You can TURN ON the current post to forum cross-posting by selecting the target forum in this drop-down menu. Once this post is submitted/ updated it'll be automatically posted or updated in the selected forum as a topic with the same title and content. Please see the screenshot below: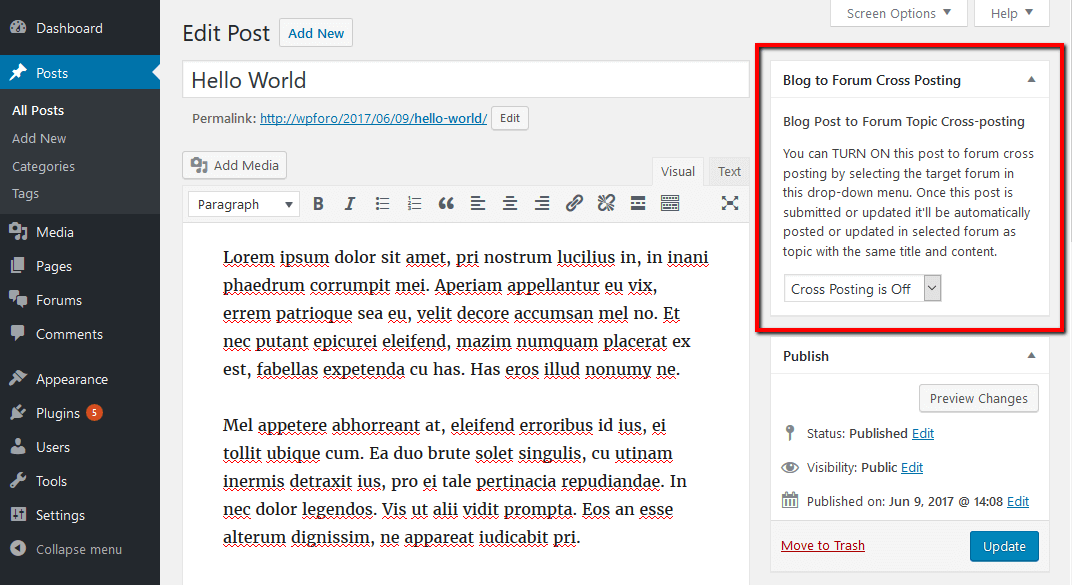 For further support please open a new support topic on gVectors.com forum. Here we support issues related to wpForo plugin core.