wpForo 1.x.x

blog crossposting addon (creating the forum cross posts for old blog posts)
Is there a way I can create the crosspost forum topics for blog posts that have already been published?
Yes, there is. You can synchronize Blog category with Forums by creating Auto Cross-posting rule in Dashboard > Forums > Addons > Cross-posting > Auto Cross-posting Tab: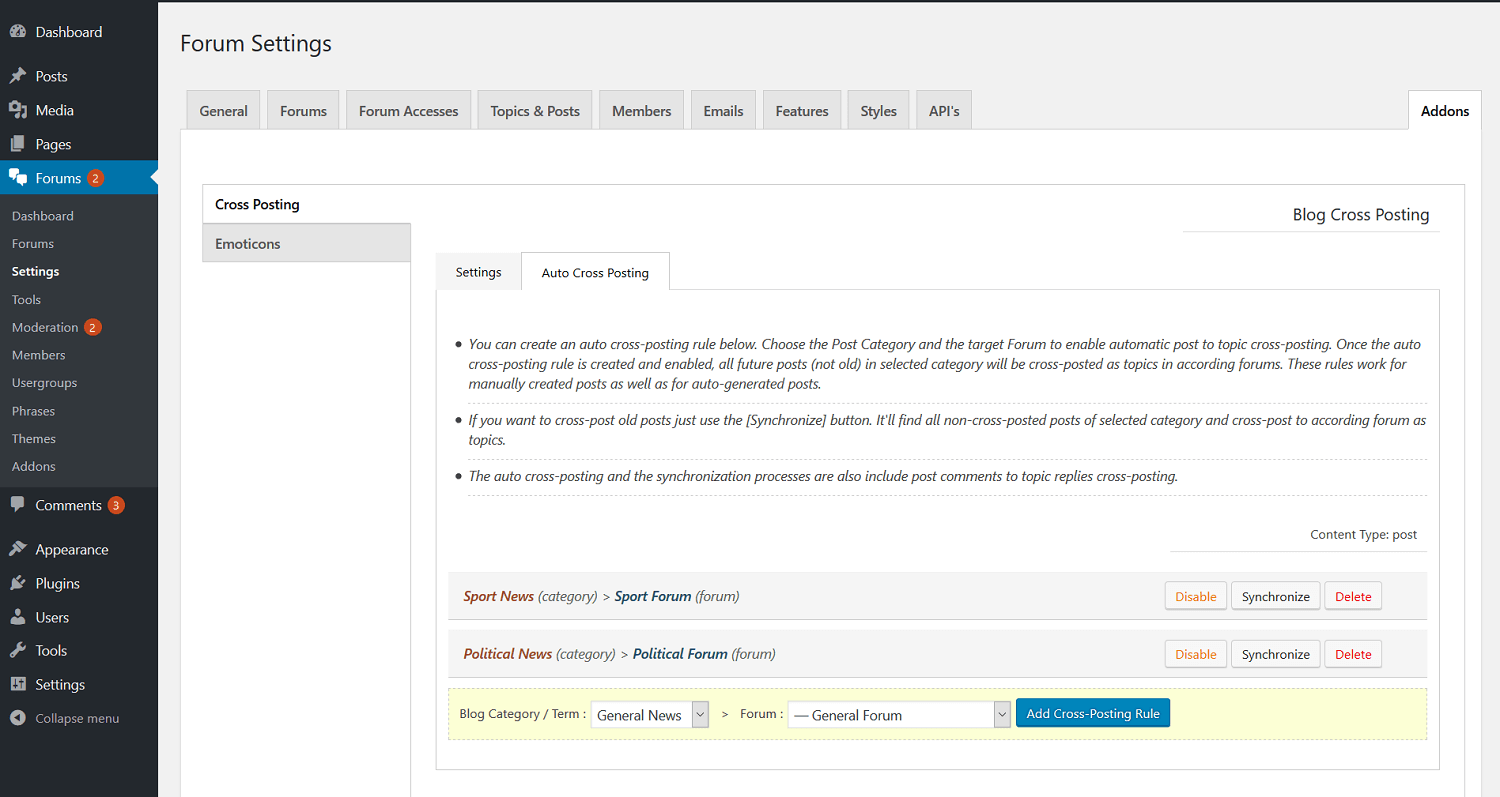 For further support, please open a new support topic in gVectors Support forum. wpForo community is only for wpForo free core support. All questions related to wpForo Addons should be asked in according section of gVectors team support forum: https://gvectors.com/forum/
This topic is closed.