I would like to add a note about "reasons not to leave unapproved submissions unattended."
In addition to the previous reason, there are several reasons from an administrator's perspective as well.
-  A large number of spam is written every day, so if it is not deleted while it is unapproved, the administrators and moderators will have a large number of unapproved posts, which will be operationally inconvenient for them (of course, they are taking the recommended anti-spam measures).
-  The number of spam users is increasing daily, and there are nearly 20 spam posts at the most, so we have to delete spam users to keep up (even deleting spam users who have unauthorized posts causes problems).
-  Assuming that spam users are not deleted for a year, there will be about 500 spam users in a year, and if all of them post spam at the same time, there is a possibility that 1,000 spam posts will come in every day. That would be very unmanageable.
-  I would like to delete spam users every day to prevent this from happening. 2.0.x has the ability to block users, but previous versions did not have such a feature, so I had to delete users.
Spam MUST be blocked when a user REGISTERS. Not after. Using some Wordpress security plugin.
90% of spam CAN be blocked BEFORE registering/loging in. It is wrong to try to fight SPAM and profile SPAM, AFTER a user has registered. A waste of time.
Here are the steps to reproduce the problem.
1. First, create a new local environment using software like Loca.
https://localwp.com
2. Install and activate only wpForo from Add New Plugin.


3. Create a forum with the following structure.


4. Change "Category Layout" to "Extended" and save the settings.

5. Create about three topics in the forum as follows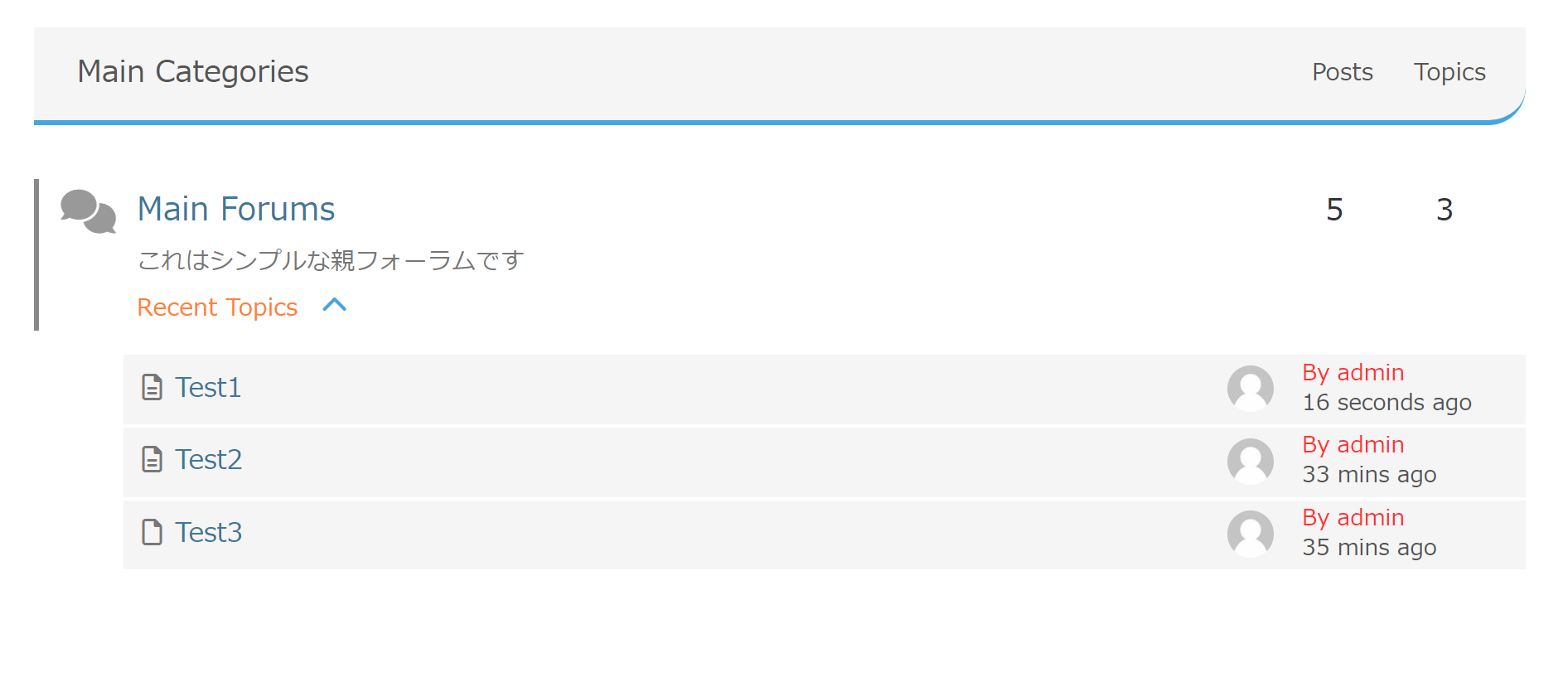 6. Add posts to the Test1 topic as appropriate as follows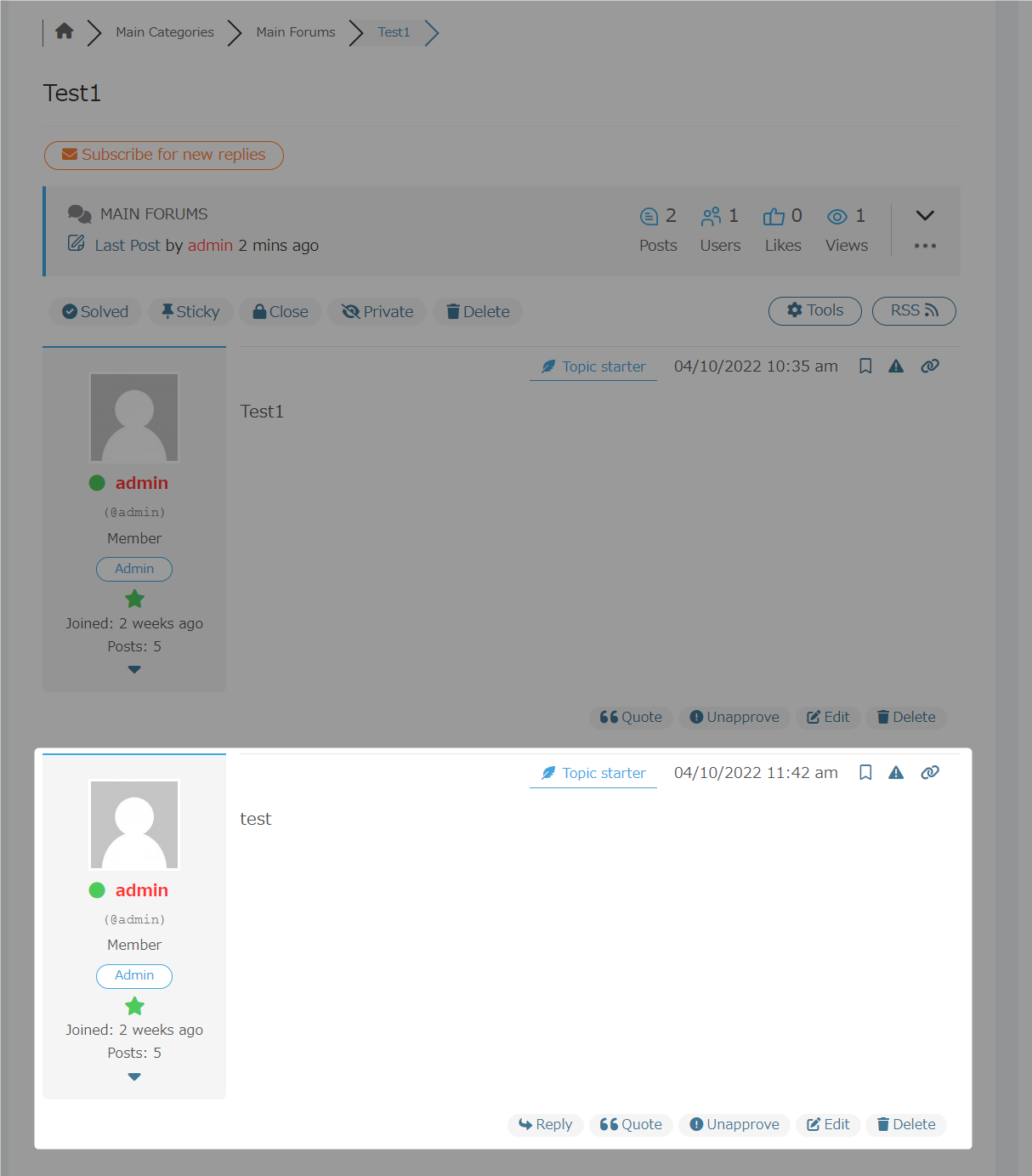 7. Unapprove the post you have written.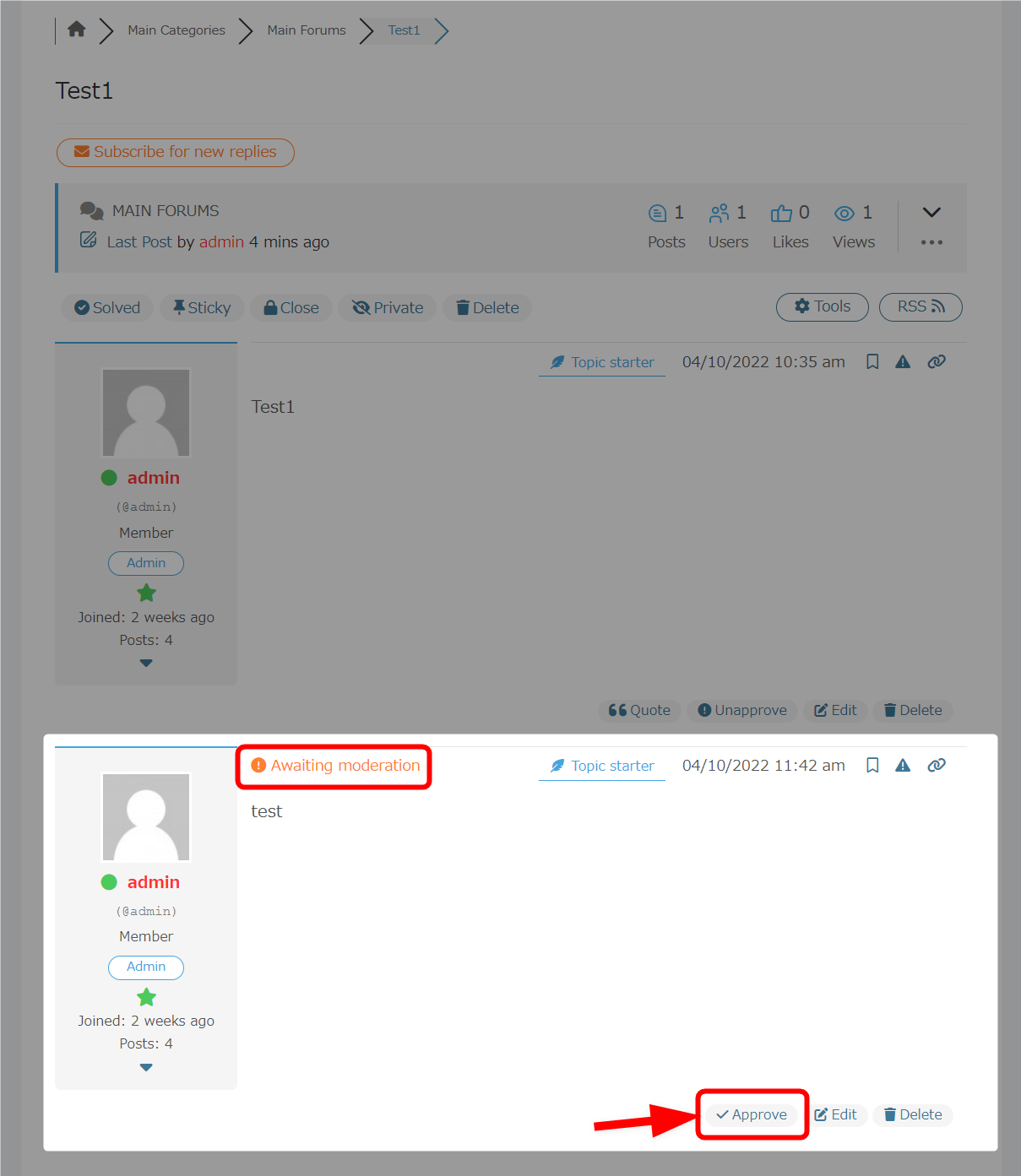 8. Delete the post.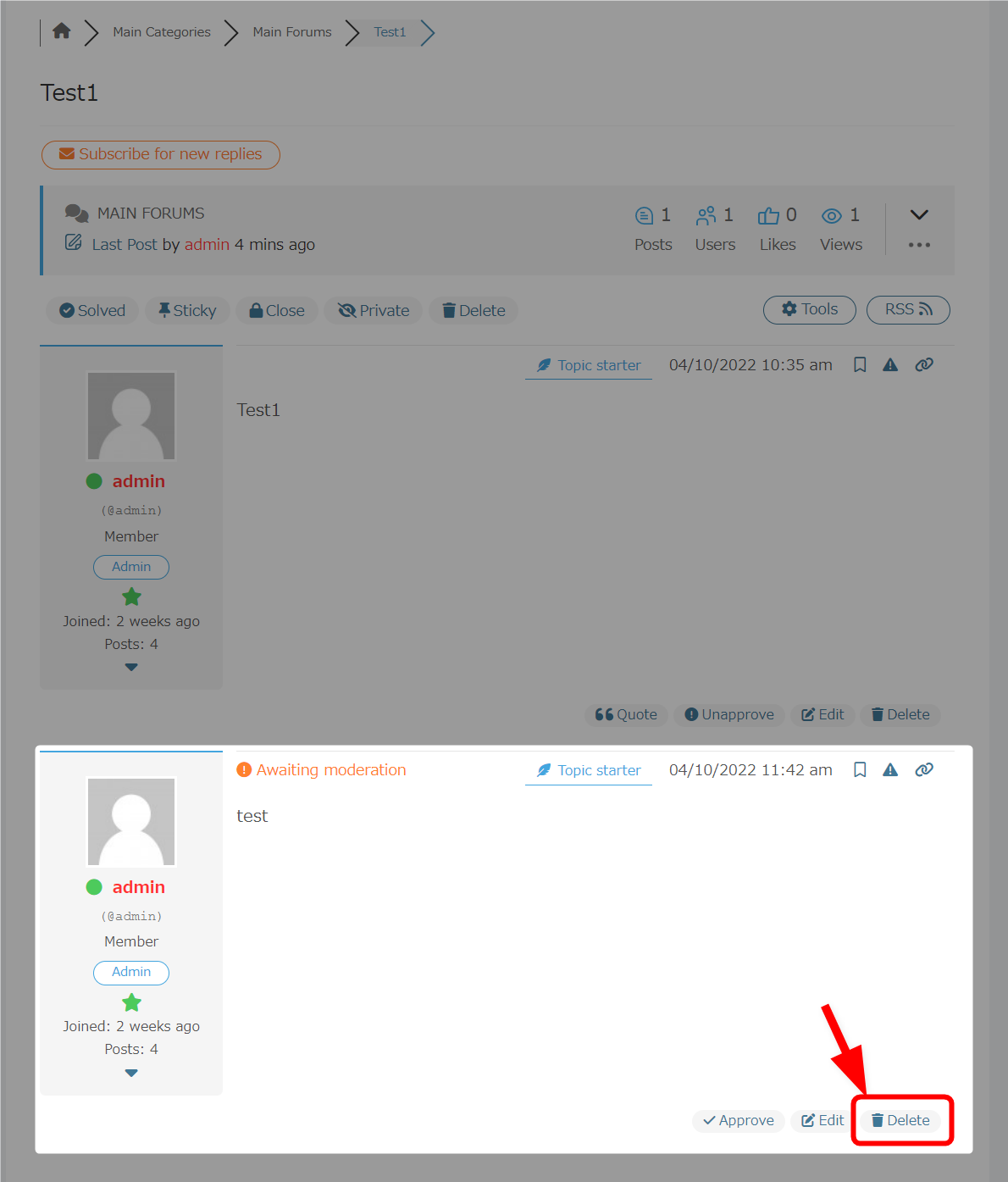 9. Return to the top category.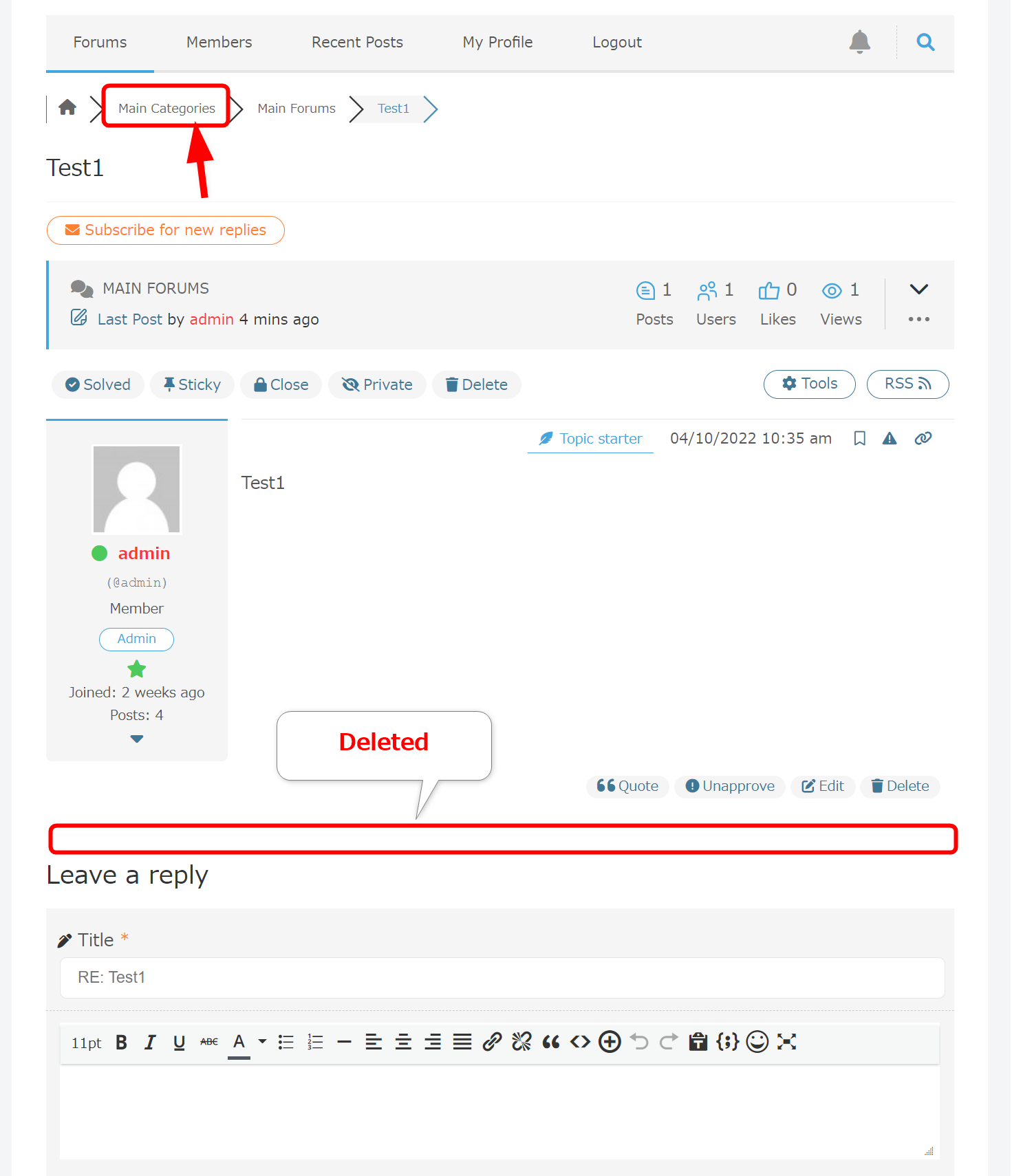 10.Test1 topic is no longer displayed.

[1] Installed reCAPTCHA V2 using wpForo functionality.
[2] Installed the latest version of security plugin by plugin.
[3] I have installed the latest version of security plugin by plugin.
If there are any other good countermeasures, please let me know 💖.