[Solved]

Scroll down or up not possible since Version 2.1.3 update
Hello, all is in the title, I cleared WP and WPforo caches. I have a blank line near the scroll bar now, the grey part is the layout of my forum. I can't scroll with the mouse wheel but pointing on the scroll bar and moving it works with the left button of the mouse. Here is a screenshot :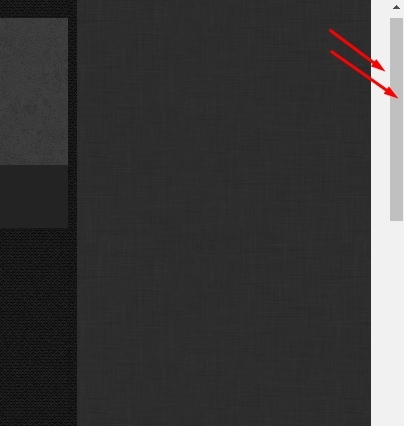 Help please 🤨 
... and this happened too, look the headers :


The problem is manifest on this forum too.
No need to post my forum url, it's private till 1st of January.
Yes the problem appears here too !

But here I can scroll with the mouse wheel 😆 
I see it on Firefox too. (The Firefox browser cache is notoriously sticky but if you view this page in private mode you will see the extra scroll bar)
One can fix it (the scrollbar issue) with CSS ( change overflow-y: auto from scroll ) but really, it should ideally be fixed in an update.